Look Out! Zombie Garden Gnomes on the Loose.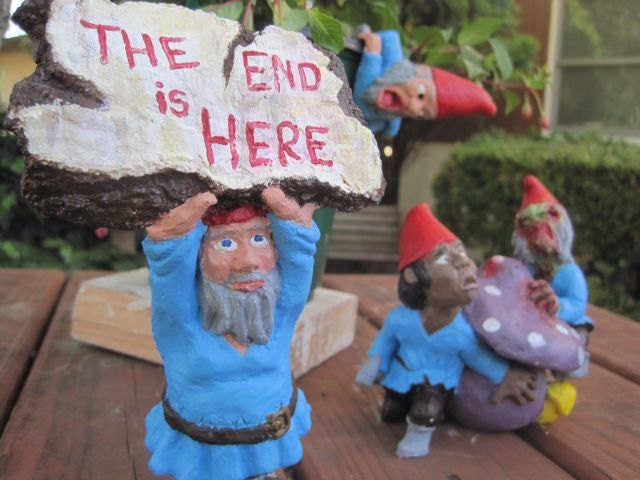 You saunter outside in your People of Walmart sweats pajamas, eyes still bleary from sleep, hair sticking up, trying to wash the morning breath away with coffee and whiskey. The sun is shining. The birds are singing. There's a rustling in the bushes.
A rustling in the bushes?!
You turn to see what it is and come face to face with…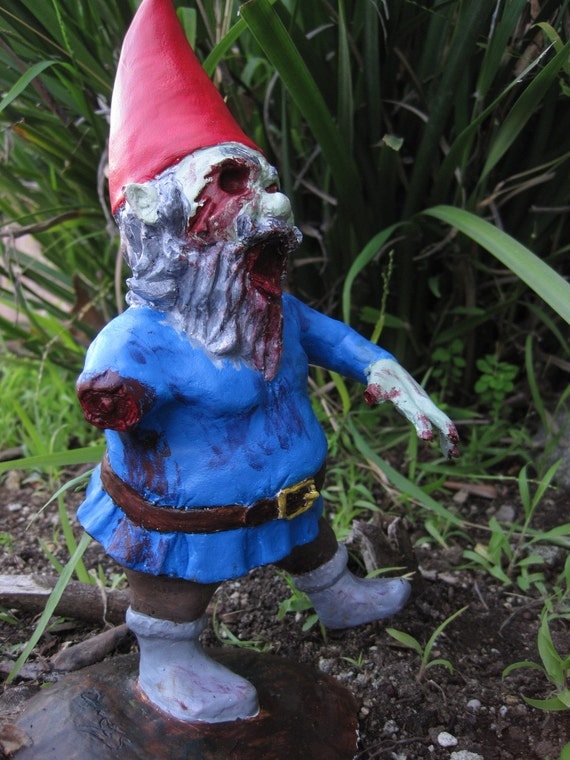 Your garden gnome…but something's terribly wrong with him.
And he's not alone!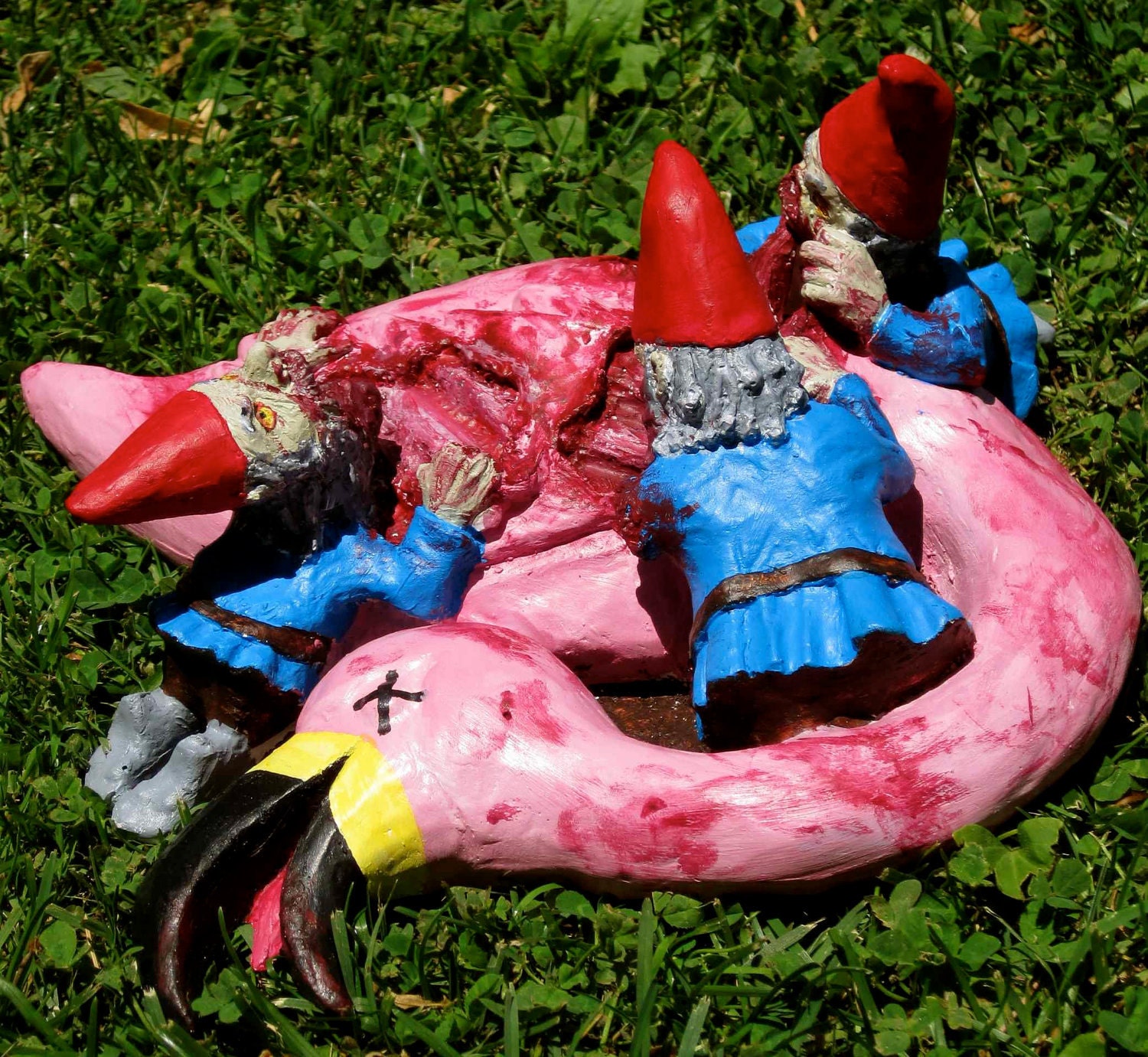 Wh-what have they done to Pinky, the cheerful flamingo (the one your neighbor tried to take out with her Prius but missed)?
Run. Into. The. House. Now.
And don't forget to lock the door.
Oh crap. You forgot to lock the door.
What do you think? Are zombie gnomes fun or just plain gross? Would you have them in your garden?
Image Attribution (In Order of Appearance):
Image via Etsy (fair use)
Image via Etsy (fair use)
Image via Etsy (fair use)
Image via thegnombies.com (fair use)
More Zombie Garden Gnome Fun
***
Only a few hours left to join in the Life List Club Milestone Party fun and enter to win a $50 gift card from Amazon or Barnes &Noble. Go on and join the conversation.
And be sure to check out why Lara Schiffbauer is Proud to Be an American.